At 1½ pounds, Cadet Horseshoes are a full pound lighter than most other steel horseshoes.
Cadets are the lightest regulation horseshoe being manufactured in the entire world today!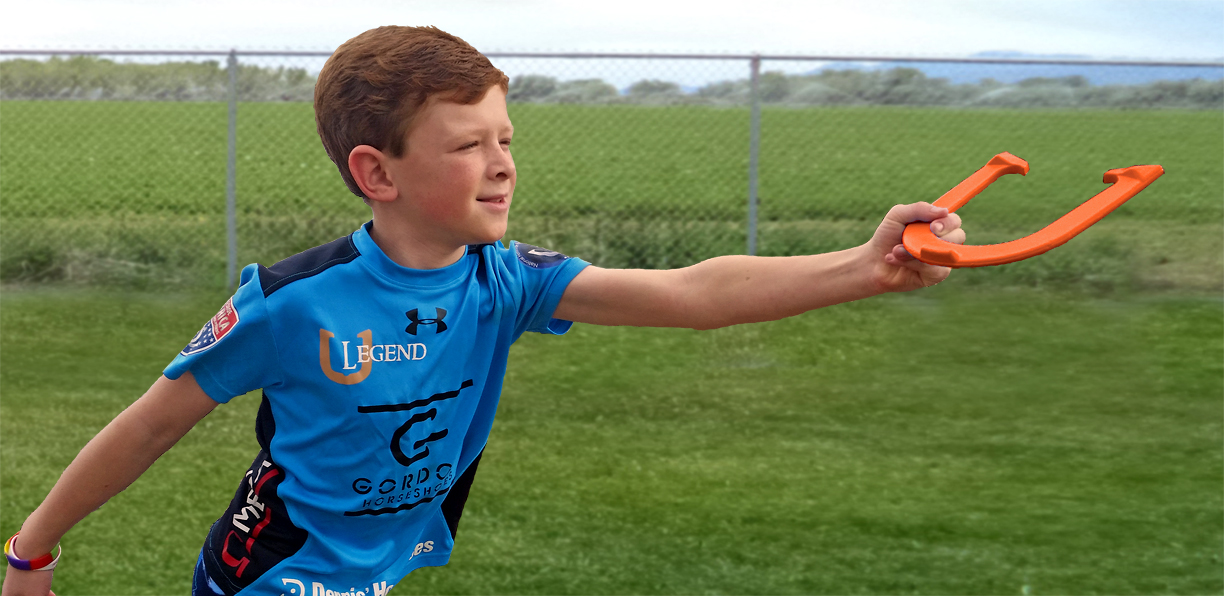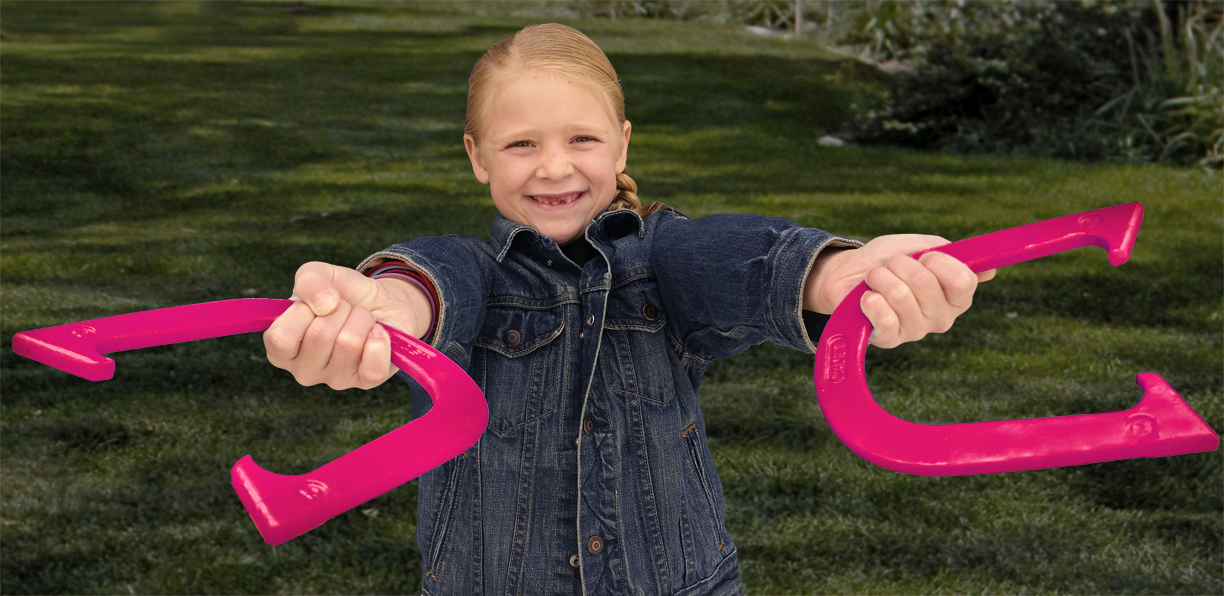 Ultra Light Weight ~ 1 lb 8 oz

Meets All National Horseshoe Pitcher's Association (NHPA) Specifications

NHPA Sanctioned for Tournament & League Play

Available in Matched Pairs

5 Fun Colors

Drop Forged Steel for Premium Strength & Durability

Full Size Hardened Hooks

Medium Temper

1 Year Breakage Guarantee*

The Cadet Horseshoe is designed with the needs of the younger horseshoe pitchers in mind, but is also great for seniors looking for an alternative to common heavier horseshoes.